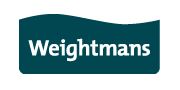 BIBA Webinar - Force Majeure clauses presented by Weightmans
If Covid-19 has taught us anything it is that the best laid plans can and do go astray when the unexpected rears its head. Force majeure clauses are contractual escape hatches, giving those locked into contractual arrangements the ability to avoid potential liability where, through no fault of their own, it becomes impossible to perform a contract's original terms. Andrew Cromby considers their uses and effect, as well as the operation of the contractual doctrine of "frustration" which can apply where there is no force majeure clause and the contract is derailed by the unexpected. Highlighted by the pandemic, the importance of ensuring that your contracts have suitable force majeure clauses has never been clearer.
This interactive session will qualify for Continuing Professional Development (CPD) accreditation for BIBA members attending and returning a feedback form.
When
November 19th, 2020 11:00 AM to 12:15 PM
Location
Webinar




Delegate's internal equipment


Login details to be sent 1 week prior to event.
If login details not received 24 hours prior to event contact Anna at Frackowiaka@biba.org.uk


London




United Kingdom